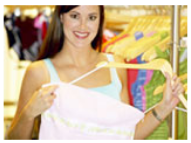 M & M Cleaners
2965 Orchard Lake Road, Suite 1
Keego Harbor, MI 48320
Phone 248-682-0440
Fax 248-682-4410
Recommended by brides for over 71 years!
We will professionally handle your wedding gown cleaning and packaging for storage.
Welcome!
Call us! 248-682-0440

Since 1949 our mission statement has been simple... "We love our customers!"
M & M Cleaners is proud to be your dry cleaner and would like to say thank you for your trust and patronage.
We have evolved into an even "Greener Cleaner". Always environment minded we are happy to offer "Wet-Cleaning", the greenest method for cleaning yet.
At M&M, our systems are designed to accommodate the customer. Your schedule is our schedule. We use state-of-the-art equipment for everything from tracking and timely delivery to finished status. If you need a specific time, just let us know...and we will make it happen!
Services: Dry cleaning, Laundry, Tailoring, Leather cleaning & Shoe service.
Monday-Friday 7 a.m. - 6 p.m.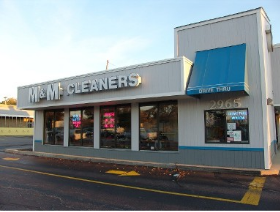 For your convenience, check out our "Drive Thru" window.
Use our "Contact Us" email link or stop by and fill out an application.